The magic of winter is the glow of the northern lights with hot cocoa on a cross-country ski run in the fells and the charm of speed on a snowmobile while the sun shines through the snow-white landscape. Ice skating in a t-shirt in May on the ice of Kilpisjärvi draws an unforgettable moment into your memories – and brings a smile and an early tan to your face.
The season of the best winter activities continues in Kilpisjärvi for the longest time in Finland. Skiing, ice skating, snowmobiling and the northern lights offer wonderful pastime both in the dark and in the spring-winter sun.
On skis
On the ice and fells of Kilpisjärvi you can move on skis, toboggans, snowboards or downhill skis. Kilpisjärvi has prepared slopes, off-points, trails and a wide open fell.
Ice hole fishing
Don't forget sunscreen, salt, ice drill and coffee, because you'll be grinding away at the ice and the hours will be forgotten. From Kilpisjärvi you pick up iarctic char and ridge, grill them in the heat of the campfire on ice. You will be sitting hard in breathtaking scenery!
You can find ice fishing lures in the store in Kilpisjärvi and you can also ask for advice on ice fishing at the reception.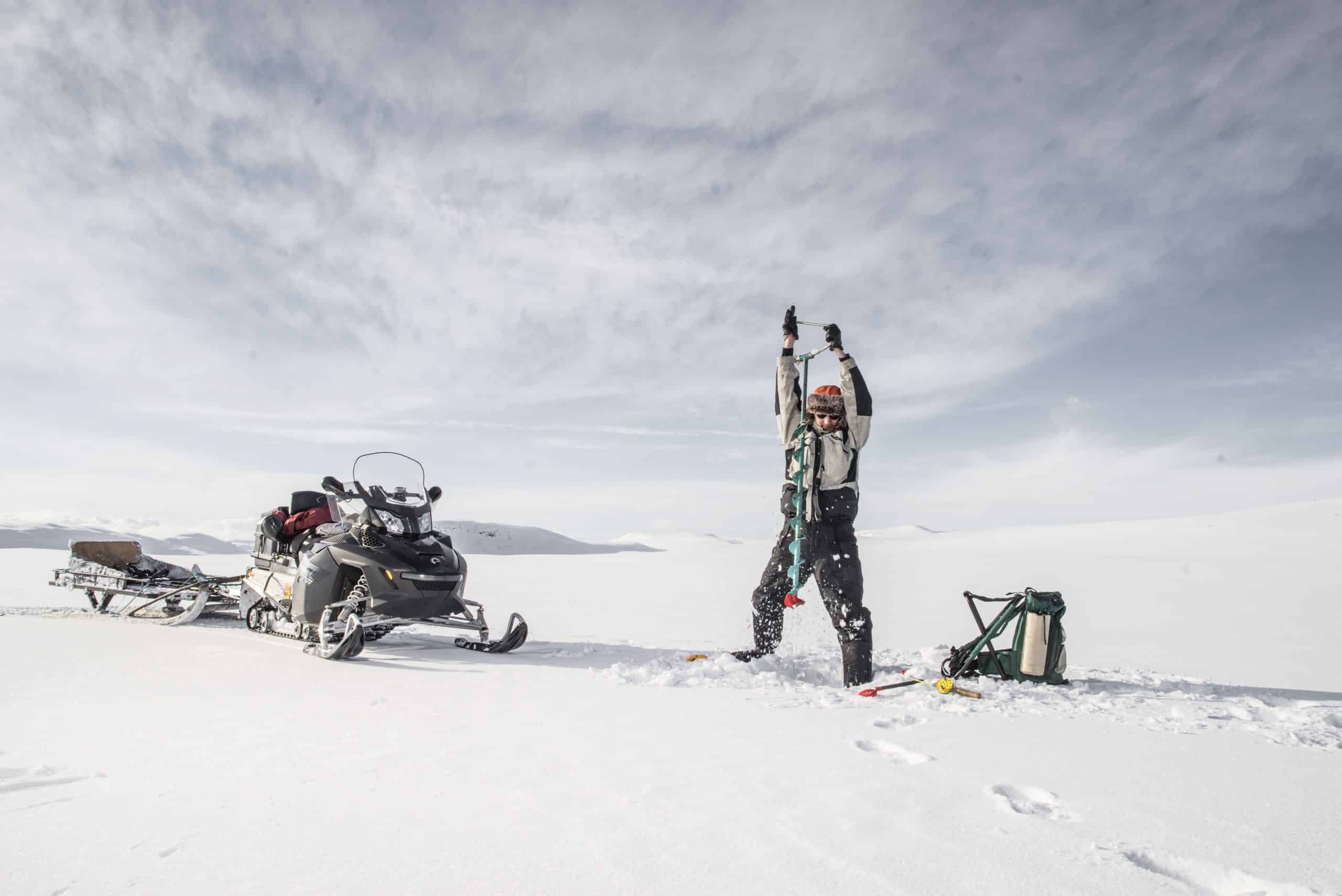 Snowmobile adventures
One of the best, if not the best, way to experience the arm of Finland is by snowmobile. This activity guarantees the charm of speed and the sweetness of freedom in wonderful landscapes, both in mid-winter and spring. Whether you're heading towards the wonderful fells with your own or a rented sled, remember to check out the free and paid routes.
With snowmobile safaris, you can easily and safely get started in snowmobiling.
Northern lights
The best fun in winter is to wrap up in warm clothes, pack mint cocoa in a thermos, and head out to the deserted place of the theater on the sky. You never get used to the glow of the Northern Lights, the dance of the lights in the sky always enchants its viewers.
These tellers of ancient stories, the aurora borealis, fill the sky in Kilpisjärvi four nights out of five, when only the clouds are gone. You can download Aurora Alarm to your phone to monitor activity or watch space weather online.