Restaurant Tundrea
We're opening for summer season on the 15th of June 4pm – 10pm (9:30pm)
Kilpisjärvi's Restaurant Tundrea, which has gained a lot of praise, offers pure taste experiences of Lapland using only genuine raw ingredients from the surrounding nature. The recipes follow traditional recipes with a fresh approach.
Enjoy dinner in the restaurant, a hut dinner at the blaze of the fire or order delicacies to your cabin. We always provide our best. A take away menu and catering services available for larger groups too.
Culinary experiences for everyone
For those seeking a comprehensive culinary experience, we have compiled entities of two dishes: Lapland and Grouse menus.

The recipes of the menus respect traditions and the raw ingredients represent local produce.
Please note that the Grouse menu must be booked the day before.
We have considered unique diets when planning the menu. You can find lactose-free and
gluten-free options marked on the menu. Pizzas and burgers can also be prepared gluten-free.
Our speciality is our Lapland-respecting Vegan menu, which also offers gluten-free options.
If you have any questions or special wishes, please do not hesitate to contact us.
Tel. +358400396684
All our dishes can also be customised for children.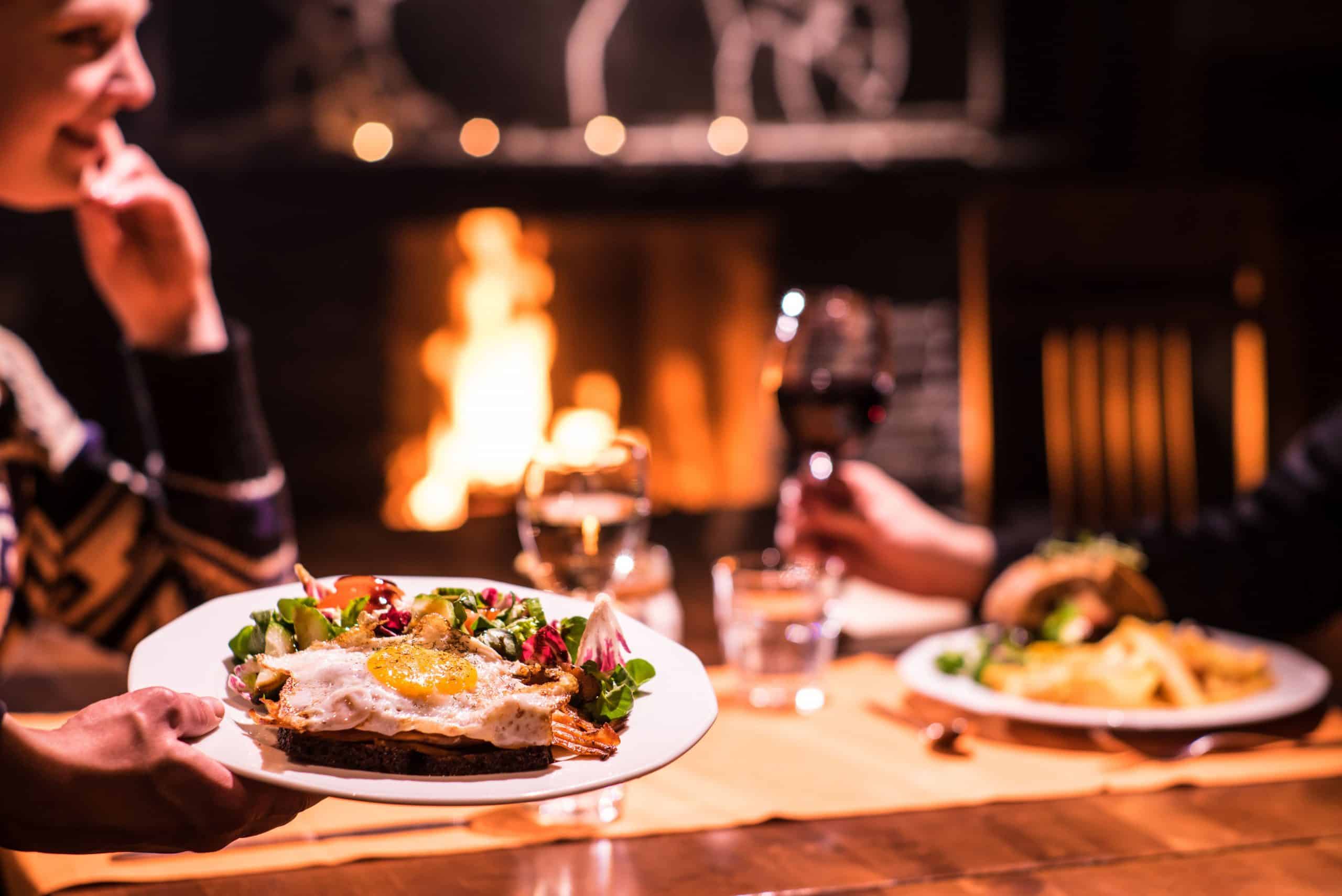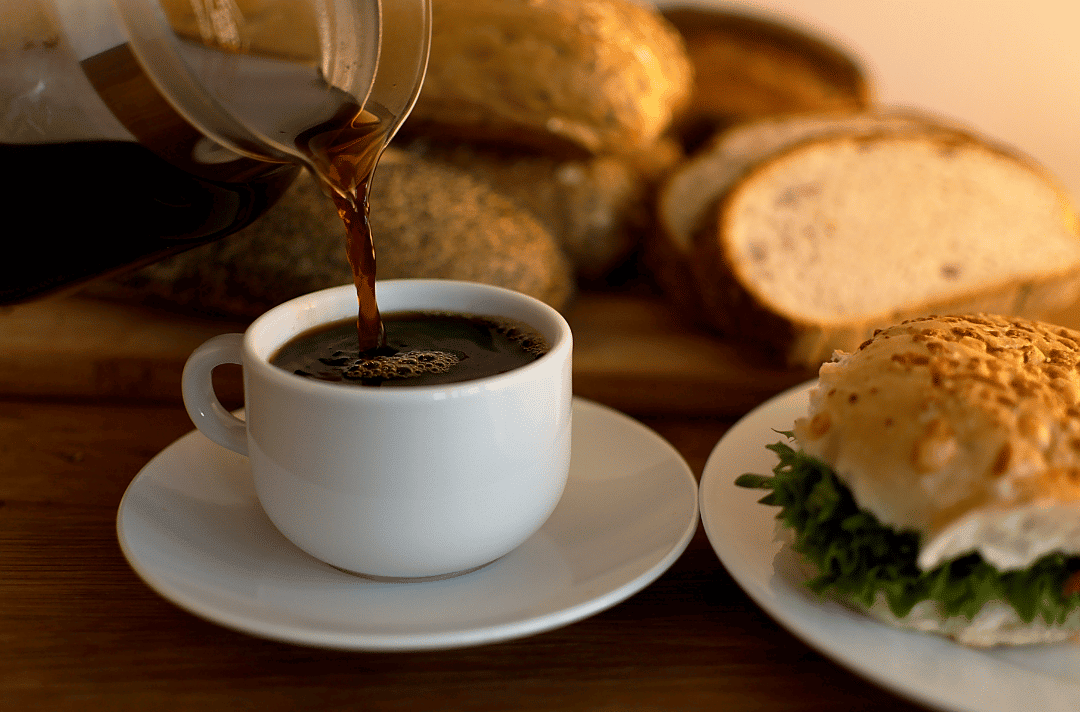 Breakfast
Breakfast is available all year round.
During seasonal periods, customers are offered a buffet breakfast. For groups, the breakfast buffet can also be organised outside seasonal periods as a catering service.
If your visit takes place outside of seasonal periods, you can add a bit of luxury to your
holiday by ordering a breakfast basket directly to your cabin! We customise the basket according to your cabin group.
The breakfast must be ordered no later than by 6 pm the previous evening.
More information tel. +358 400 396684
Hut
Are you seeking privacy or a bit of romance? A hut dinner next to the fire is served in the warm and atmospheric Grouse hut. The crackling fire is sometimes the best seasoning!

In the hut, the waiter serves the meals and drinks. Max. ~ 10 people.

Bookings tel. +358 400 396684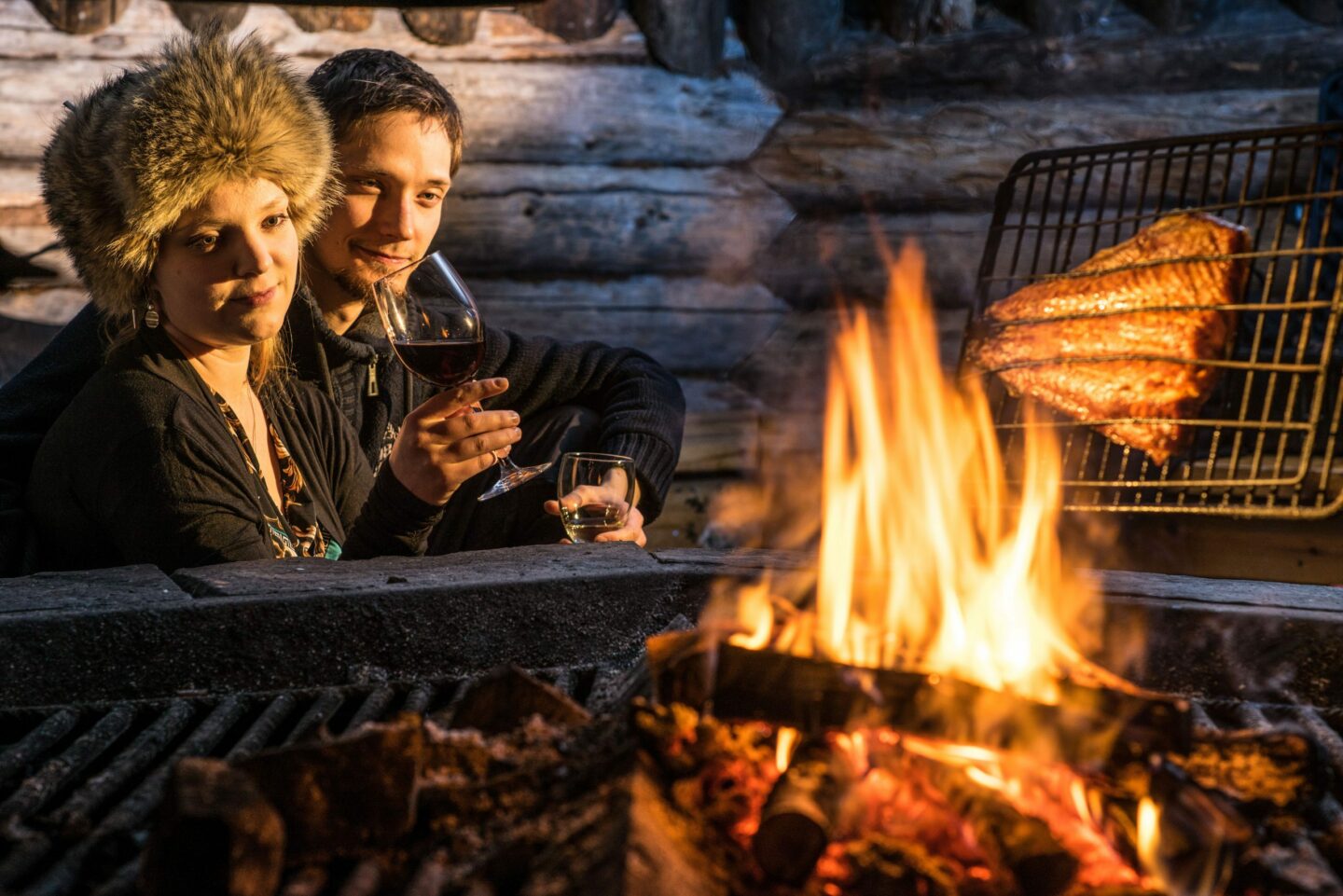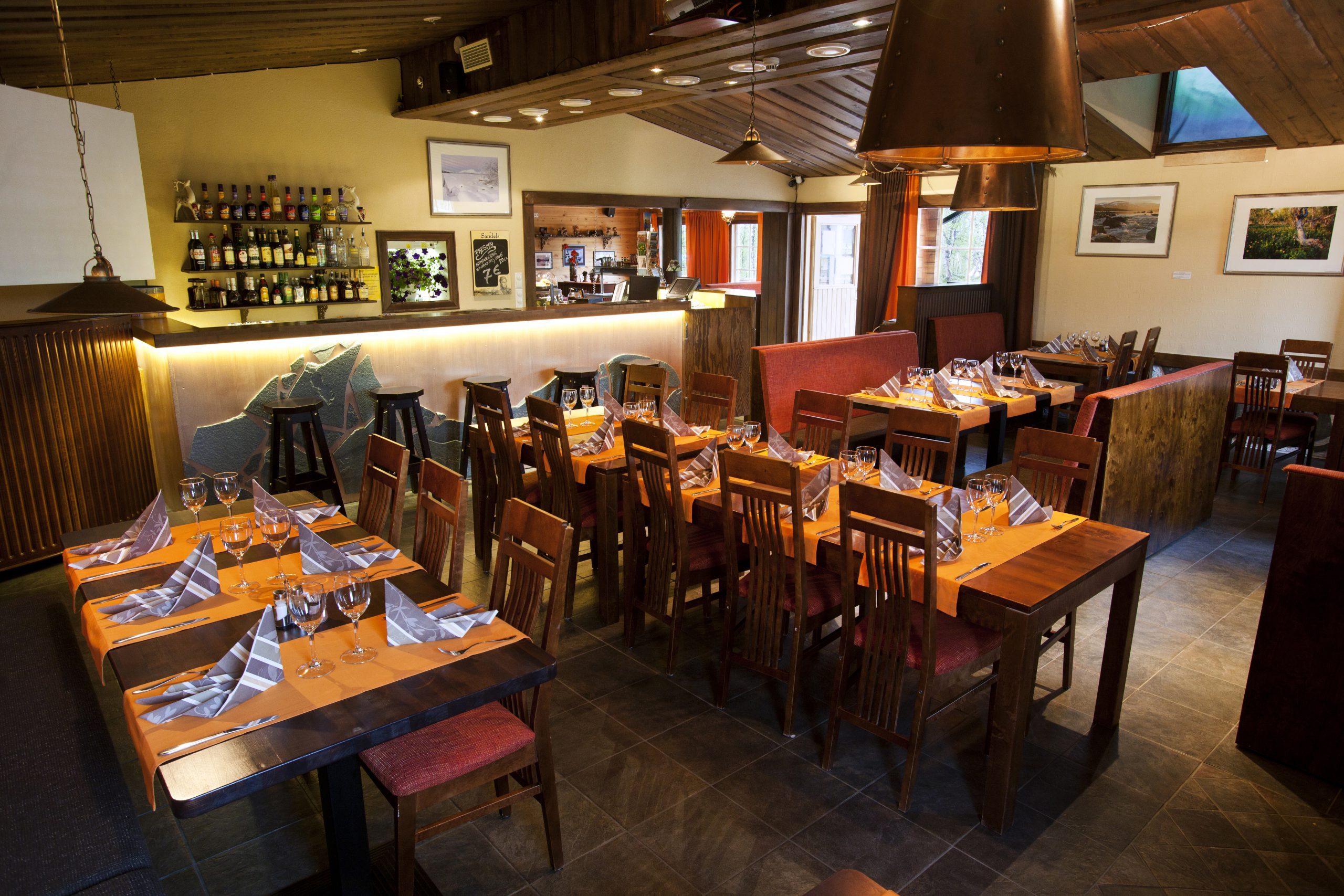 Catering services
Delicious buffet breakfasts, lunches and dinners can be organised according to the groups'
and holidaymakers' needs.

Tunturicatering prepares tasty fell lunches and packed lunches for hikers according to the
group size and with consideration to any special diets.

You can also effortlessly book catering through us for events and occasions in Kilpisjärvi.
Contact us and ask for more details.

Requests for quotes: info@tundrea.fi
tel. 0400 396684
Take away
All menu dishes can be purchased as takeaway meals. You can make your orders on site or
over the phone. Take away meals are collected from the restaurant.
Familiarise yourself with the menu here
p.  +358(0)400 396684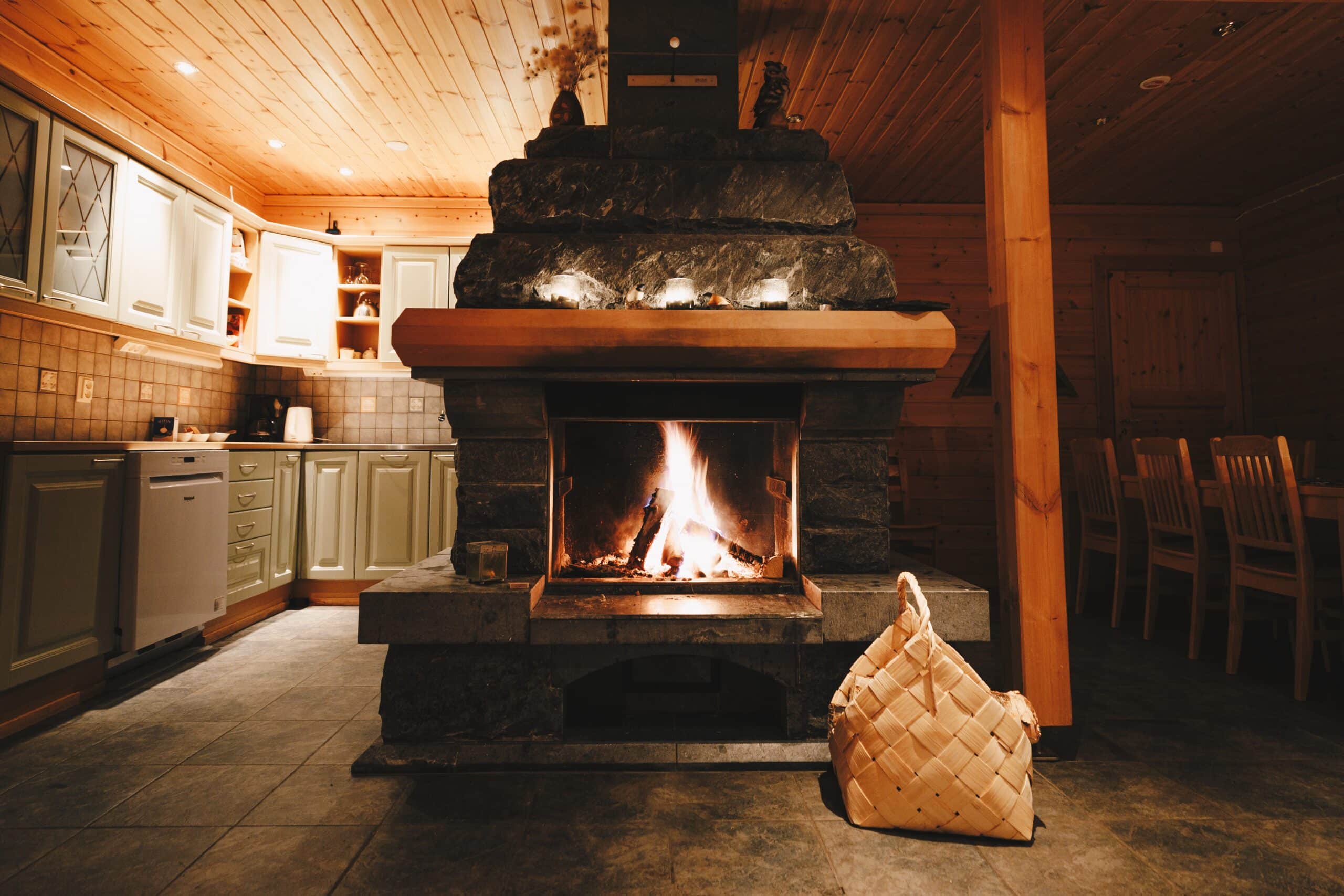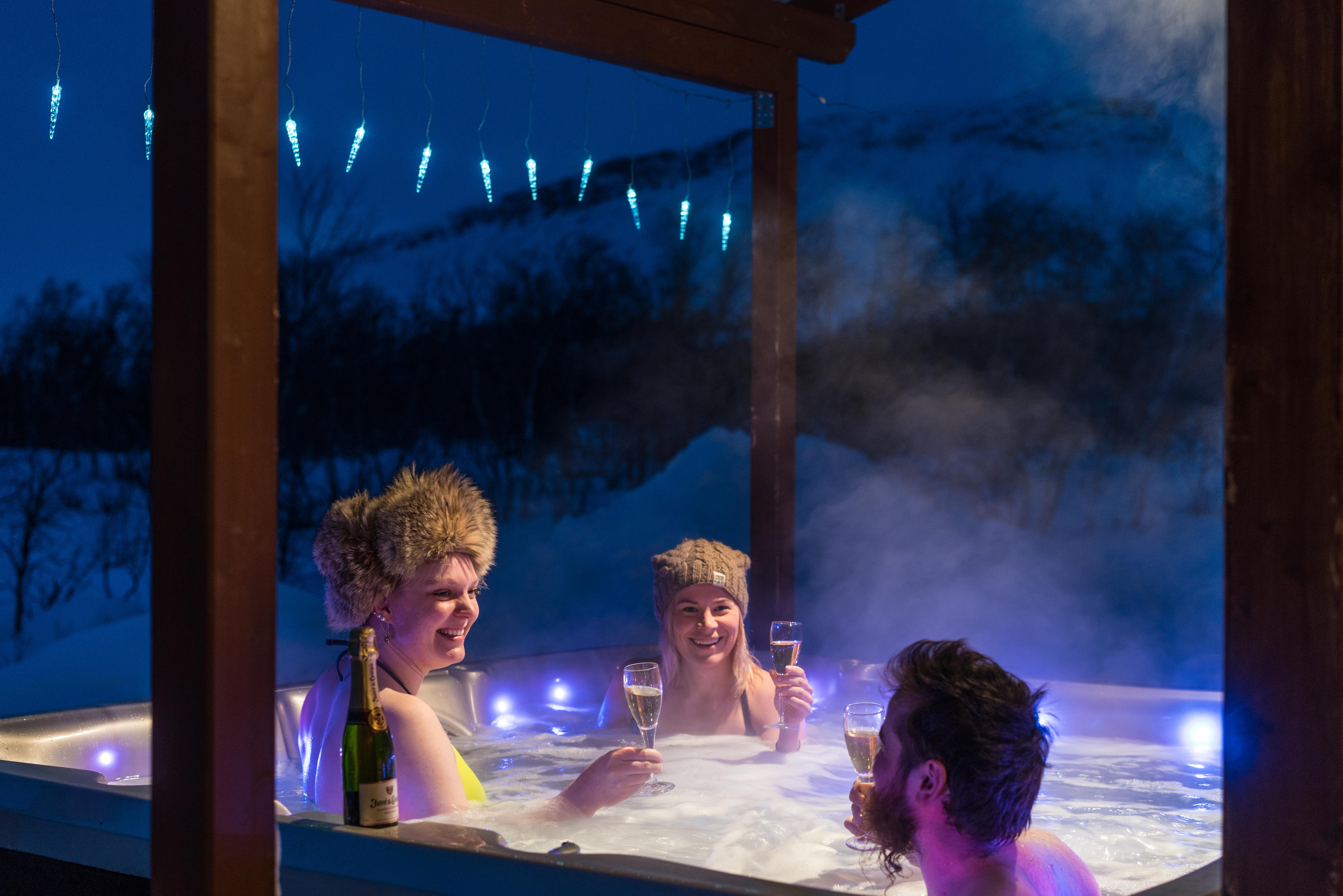 Shoreside Sauna and Jacuzzi
The warm hot tub and bubbles create an atmosphere, no matter the weather! The shoreside sauna's entity includes two changing rooms, a sauna and showers, a large fireplace room with a fully equipped kitchen and a long dining table, and of course an amazing jacuzzi.

You can book your preferred entity at the Shoreside Sauna at an hourly rate. The restaurant's catering services and takeaway services are perfect to be combined with an unforgettable hot tub evening!
Find us in Instagram @tundreaholidayresort
…